Statement by Ambassador Shea at the WTO Trade Negotiations Committee/Heads of Delegation Meeting
Statement Delivered by Ambassador Shea at the WTO Trade Negotiations Committee/Heads of Delegation Meeting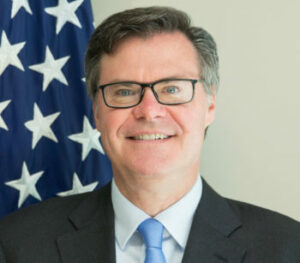 World Trade Organisation
Geneva, May 3, 2019
I want to thank you, Director General for reminding all of us of the re-commitment our Ministers made during MC-11 to our existing notification obligations under the Subsidies Agreement.
The subsidy notification that Ministers re-committed to provide is due by June 30, which is less than two months away.
While these subsidy notifications represent one of the most fundamental transparency obligations that we as WTO Members have, unfortunately, almost half of all Members did not submit their subsidy notification in 2017.
One Member recently pointed out at the Subsidies Committee meeting that there is no WTO requirement that such notifications be complete.  This view is unfounded. Timely and complete notifications are a fundamental obligation of WTO Membership.
Transparency is an important area for improvement across the board, but these subsidy notifications are particularly critical for the fisheries subsidies negotiations – the WTO's only ongoing multilateral negotiation.
If a Member cannot submit basic information on its fisheries subsidies programs, it raises significant questions as to how that Member would be able to effectively implement any new disciplines on their fisheries subsidies.
We urge all Members to take this Ministerial recommitment seriously and submit complete notifications in the coming weeks. We view this upcoming notification deadline as an important litmus test as to whether Members truly want a WTO that can negotiate new outcomes.
We also want to draw Members' attention to the upcoming notification deadline contained in the Trade Facilitation Agreement that affects developing countries seeking to utilize the special and differential treatment contained in Section II of the Agreement.
Notifications of developing country Category C commitments, those establishing the self-determined implementation timeframes for TFA provisions, are due no later than August 22, 2019.
The Agreement does not provide for any overdue or late status for these critical notifications and therefore we urge all Members to remain mindful of the approaching deadline and the consequences for failing to notify.
The Trade Facilitation Committee has been tracking the progress of Members' compliance with both Section I and Section II TFA notification commitments; unfortunately, the number of missing submissions remains unacceptably high.
The TFA Agreement calls for the WTO Secretariat to remind members of this August 22nd deadline no later than May 22, 2019 and we urge the Secretariat to undertake its responsibility expeditiously, but ultimately it is the responsibility of Members to ensure that the TFA works as it was envisioned and negotiated.
The United States appreciates the renewed focus across the WTO on how all Members can better fulfill their existing notification obligations.
We believe that improving transparency through existing WTO notification requirements is the kind of institutional reform that is necessary to facilitate future negotiations across negotiating topics, and is a worthy and desirable outcome in the near term.
To advance this work, the United States and other proponents are continuing discussions with all interested Members on further improving the current proposed General Council Decision on Notifications.
We look forward to constructive Member engagement in the near term.  I remind all that we are discussing existing WTO obligations, not new commitments.  Fulfilling these commitments can help put the WTO on a path towards a more successful and sustainable future.