U.S. Statement: Committee on Subsidies and Countervailing Measures
U.S. Statement delivered by Ambassador Dennis C. Shea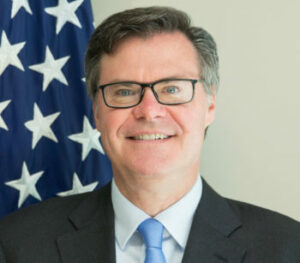 World Trade Organisation
Geneva, April 30, 2019
As delivered
"Implementation of Paragraph 2 of the Ministerial Decision on Fisheries Subsidies (WT/MIN(17)/64; 13 December 2017"
Thank you, Chair.  At the Ministerial Conference in Buenos Aires in 2017, Ministers re-committed to the implementation of existing notification obligations under Article 25.3 of the Subsidies Agreement, with a view toward strengthening transparency with respect to fisheries subsidies.
As we have seen under a previous agenda item, Members' record in meeting their subsidy notification obligation under Article 25.3 is abysmal and seems to be getting worse. While these subsidy notifications represent one of the most fundamental transparency obligations that we as WTO Members have, unfortunately, almost half of all Members did not submit their subsidy notification in 2017.
For example, one of the largest fisheries producers has not provided a notification since 1996. We also know based on other data sources that even when some Members have provided a notification, not all of their fisheries subsidies are reported.
But our intention is not to dwell upon the past, but rather to call on Members now, to correct course and submit their complete subsidy notifications, including their fisheries subsidies information, by the Committee's deadline of June 30th. In light of the Ministerial directive from Buenos Aires, all of us must seriously re-commit to meet our existing notification obligations – or risk missing the first important deadline set at MC11.  This is our opportunity as a Membership to demonstrate that we can carry out one of the most basic transparency obligations that we have here in the WTO.
And we must also ensure that our notifications provide greater transparency, where needed, that is unique to fisheries subsidies programs, and allow a better understanding of the operation of notified programs.  As we continue fisheries subsidies negotiations in the Rules Negotiating Group, discussions have all too often devolved into abstract debates on definitions, fisheries management regimes, and jurisdictional issues.  The subsidy notifications called for by our ministers are straightforward and serve as an important reality check on those discussions.  Meeting the ministerial mandate with full and comprehensive notifications of fisheries subsidies can provide important context and benchmarks for finding ways to break longstanding stalemates.
Last year, we asked what some practical impediments might be to submitting timely and comprehensive notifications of fishery subsidies. Several Members have indicated the difficulties in meeting their notification requirements in a timely manner, and that in some instances this can be attributed to capacity, internal coordination challenges, and resource constraints.
For those Members that simply do not provide subsidies, we suggest alerting the Secretariat, to help expedite submission of a "nil" notification. For those facing practical challenges, the WTO Secretariat is in a position to help, and we understand is immediately available to help provide advice concerning the gathering and notification of fisheries subsidies information.
The U.S. delegation is also willing to share experiences–as I'm sure are others who have experience in gathering and submitting this information–and we are prepared to help as we can, to ensure capitals are well informed of the need to meet this deadline.
We are open to any further ideas that would help to ensure that all Members comply with the Ministerial directive from Buenos Aires over a year ago to provide fisheries subsidies notifications under Article 25.3. This means submitting complete and timely notifications of our fisheries subsidies by June 30th.