U.S. Statement at 26th UNAIDS Program Coordination Board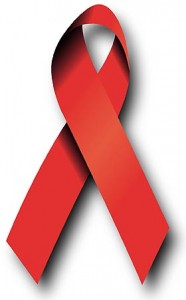 Opening  Statement by the United States
Deborah von Zinkernagel
Principal Deputy Global AIDS Coordinator
Department of State
26th UNAIDS Programme Coordination Board

Geneva, Switzerland
June 23, 2010
Thank you, Michel, for your report, in which you highlight the progress we have made in the fight against HIV/AIDS and the significant challenges still ahead of us.  Thank you also to Minister Brandt for your leadership and that of the Netherlands in our common cause.  Your emphasis on the need for increased linkages between sexual and reproductive health and HIV/AIDS is an essential issue we must get right.
The United States is energized by the progress we continue to make together against this epidemic. We are optimistic that, collectively, the international community is making the necessary changes in our response to meet the changing epidemiology and to face the dramatically altered international landscape from just a few short years ago.
We all should recognize and recommit here this week to see these changes through.  As United Nations Secretary-General Ban Ki-moon noted in his recent report on progress made in implementation of the Declaration of Commitment on HIV/AIDS, "unless the international community drastically accelerates its efforts, we will not meet" Millennium Development Goal (MDG) 6, which includes the target of halting and beginning to reverse the spread of HIV by 2015.
The Secretary-General continues by pointing out, "Nor will other [MDG] targets be readily achieved in the absence of an effective AIDS response.  Slowing the rate of new infections and HIV-related morbidity and mortality is vital to advancing almost every global development goal."
Changing the Way we Do Business: Global Health Initiative
The United States has come to exactly the same conclusion.  We are moving forward with President Obama's innovative six-year, $63 billion Global Health Initiative (GHI) as an integrated approach to our efforts to promote global health.  PEPFAR and the fight against HIV/AIDS are the centerpiece of GHI.  Let me share with fellow PCB members a few components of the GHI that relate directly to topics to be discussed this week.
To improve results, the Global Health Initiative brings a new approach to the way we do business.  For example, PEPFAR programs have partnered with the World Food Program and USAID's Food for Peace program to help provide nutrition for HIV-affected populations in countries such as Ethiopia, Rwanda, Uganda, and Kenya.  In the past, however, we haven't had the leadership and support from across U.S. Government agencies we needed to integrate these efforts in a systematic and aggressive way.
That's changing.  We are emphasizing "smart integration" – not integration for integration's sake, but integration that really helps the populations we serve to make it easier for them to access the range of health services they need.  It means that all U.S. Government actors, whether at global or country level, will work closely together to achieve our common goals.  Collaboration with multilateral partners such as UNAIDS is a critical component of this approach.
We are committed to building health systems capable of responding to a full range of health needs.  For the first time, we have a real commitment and opportunity to expand access to services across various programmatic efforts. So, for example, in PEPFAR we are looking at ways to more systematically expand linkages with family planning services for women already accessing care for HIV/AIDS.  We want to use our programs as a platform to provide a full suite of essential services as determined by each Ministry of Health in countries where we are privileged to provide support.
For those of us engaged in HIV/AIDS, it is critical at this moment of significant energy around health and development, exemplified by the MDG discussion, that we clearly communicate this new willingness to integrate and expand services to the broader health and development audience.  This will strengthen our efforts to secure resources and scale up programs.  More importantly, it will benefit the health and well-being of those most in need of services.
Country Ownership
These reforms will only have lasting success if they are built on the principle of country ownership.  We congratulate the whole UNAIDS family for its work to follow up and implement the recommendations from the Second Independent Evaluation, which promote country ownership as a core principle of how UNAIDS does business.
It is ultimately those within partner countries – the governments, non-governmental organizations (NGOs), the private sector and others – who are responsible for making and sustaining progress.  They must be accountable to those served by their own health systems.  Accordingly, a core principle of U.S. Government support moving forward is to encourage country ownership and to invest in country-led plans.
Maternal and Child Health
Another cornerstone of the Global Health Initiative is women and girl-centered programming.  Women and girls are particularly vulnerable to getting sick and are less likely to have access to health services.  We believe that when women and girls have increased access to good quality health care, including family planning and other reproductive health services, improved community health and stability follow.  The Obama Administration is committed to the fundamental precepts of women's sexual and reproductive health, from both a health services and a human rights standpoint.
Men who have sex with men and transgender people
Respect for human rights is another core principle of U.S. health and development efforts – in particular in our approach to the fight against HIV/AIDS.  This is reflected in the current PEPFAR Five-Year strategy and is a key part of the work of UNAIDS.  Human rights approaches must be linked with evidence-based public health interventions if we are to achieve our goals in combating the epidemic.
With this in mind, we were disappointed with some of the discussion at the close of the 25th PCB meeting, where it seemed we might walk back from hard-won progress in the more than 25 years of the AIDS response.
As we intensify outreach to persons who engage in high-risk behaviors, including men who have sex with men, sex workers, and injecting drug users, our strategies must be sensitive to the individuals participating in high-risk behaviors.  Efforts must not increase stigma and discrimination, or place individuals at higher risk for violence or incarceration. No matter how effective the intervention, it is imperative that we engage with respect for human rights.
One of the central prerequisites to being an effective medical presence in an individual's life is to avoid making judgments.  It is not the proper role of health systems or health providers to condemn or condone a particular behavior.  Their job is to provide the best care possible.
Conclusion
As the Second Independent Evaluation demonstrated – and as we are convinced – we need an effective and vibrant UNAIDS.  The United States is committed to working with everyone around the table to make the most of the discussions this week, not only for the Joint Program, but for the improvement of all our efforts to defeat this disease.
To be clear, the United States believes support for human rights is an essential component of the response to HIV/AIDS.  We believe the promotion of human rights and fundamental freedoms is an essential component of the work program of UNAIDS. The voice of the UNAIDS family is an important one in holding all of the global community accountable to our commitments, including to those least visible in our countries and communities.