PEPFAR launches increased commitment to scale up gender-based violence approaches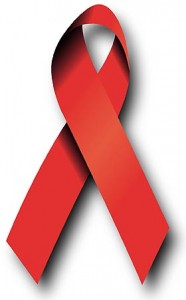 Office of the Spokesman
Washington, DC
May 5, 2010
Recognizing the link between gender-based violence (GBV) and global HIV/AIDS, the United States, through the U.S. President's Emergency Plan for AIDS Relief (PEPFAR), has committed an additional $30 million to support three partner countries – Tanzania, Mozambique, and the Democratic Republic of Congo – in scaling up GBV prevention and response efforts. This commitment is part of PEPFAR's broader gender response and reflects the Administration's increased focus on gender outlined in the Global Health Initiative.
Gender-based violence is a world-wide pandemic that poses significant health and human rights concerns to vulnerable populations. GBV directly fosters the spread of HIV/AIDS, and limits women and girls' ability to negotiate sexual practices, to disclose HIV status, and to access services due to fear of GBV. PEPFAR's increased GBV response will build upon the existing platforms in these three countries and their experience with GBV and HIV activities to increase the reach, coordination, and efficacy of GBV programs in these nations.
To pursue this intensified approach, PEPFAR will strengthen its current partnerships with governments, non-governmental organizations and civil society to scale up GBV work in the three countries. PEPFAR will support comprehensive GBV response packages for victims of violence at select health facilities, increase GBV prevention programs to address the underlying causes of violence, and improve linkages with other sectors and addressing policy and structural barriers. PEPFAR will also look for synergies with U.S. Government agencies and other partners that already focus on GBV-related development issues, such as education, reproductive health, democracy and governance, and economic growth.
Along with increased GBV interventions, this initiative will support countries to enhance monitoring and evaluation of GBV programs in order to help assess progress toward program goals and improve the effectiveness of GBV responses.