Statement by Under Secretary Ellen Tauscher to the UNGA First Committee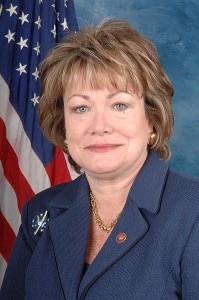 Good morning. I want to warmly welcome all of the delegates attending the 64th session of the United Nations General Assembly First Committee.
Mr. Chairman, since this is the first time I have taken the floor, let me congratulate you and the other members of the Bureau on your election. My delegation is confident that under your leadership we will have a productive session. You can count on the full support of the United States as the First Committee deals with its comprehensive agenda of disarmament and nonproliferation issues.
This is an exciting time to appear with my colleagues in this body to discuss nonproliferation and disarmament. My government applauds the dedicated engagement of the First Committee, as well as the Conference on Disarmament in Geneva, in addressing the compelling issues of nonproliferation and disarmament that we confront. Last month, at a historic United Nations Security Council meeting, the United States led an effort to approve a ground breaking resolution on nuclear nonproliferation and disarmament. And, for the first time in a decade, the United States participated in the Comprehensive Nuclear Test Ban Treaty Article XIV Conference. I was privileged to accompany the Secretary when she led the U.S. delegation to the Conference last month, and I look forward to continuing to work with your governments on this issue.
At the United Nations Security Council meeting, President Obama underscored the pivotal role of the United Nations in preventing nuclear proliferation. The historic resolution adopted by the Security Council enshrined our shared commitment to the goal of a world without nuclear weapons and achieved Security Council agreement on a broad framework for action to reduce nuclear dangers as we work toward that goal.
The spread and use of nuclear weapons is a fundamental threat to the security of all peoples and all nations. As President Obama said in his speech in Prague last spring, just one nuclear weapon exploded in one of our major cities could kill hundreds of thousands and destabilize our security, our economies, and our very way of life.
Stopping the spread of nuclear weapons and preventing nuclear terrorism must be a shared responsibility because no single nation, no matter how powerful, can do this alone.
I would like to use my time to expand on the agenda that President Obama set forth in Prague this spring and that was advanced by the Security Council in late September.
The United States government has begun taking concrete steps toward a nuclear weapons free world. In the short term, these steps, in their own right, will promote a more secure and stable international environment, enhance the nuclear nonproliferation regime and make it more difficult for terrorist groups to acquire nuclear weapons or materials.
As a first step toward reducing the world's nuclear arsenals, the United States Government is negotiating with the Russian Federation to draft a START follow-on agreement.
The Obama Administration will pursue ratification of the Comprehensive Nuclear Test Ban Treaty and its entry into force, so that nuclear testing remains a distant memory.
The United States, following the consensus adoption in May of a work plan at the Conference on Disarmament, looks forward to the start of negotiations on a Fissile Material Cutoff Treaty. We urge Conference members not to get bogged down in procedural motions and objections to halt FMCT negotiations when the Conference reconvenes in January. The United States understands that some governments have concerns about some provisions in a Fissile Material Cutoff Treaty, but there will be opportunity to discuss those issues as we move forward. The Conference has been idle too long; it's time we got back to work.
The United States is also pursuing measures in other areas of this Committee's purview. We are fully committed to the Chemical and Biological Weapons Conventions and we are working to stem the proliferation of ballistic missiles.
And no government has done more than ours to eliminate excess conventional arms and ammunition, and to stem the illicit trafficking in small arms and light weapons.
Finally, President Obama has called for a Nuclear Security Summit to be held next April in Washington. The Summit will address the serious dangers of nuclear terrorism and encourage states to deepen their commitment to secure nuclear materials.
But there is more to do to renew our nuclear compact.
The United States will do its part to reinvigorate the cornerstone of the nonproliferation regime, the Nuclear Non-Proliferation Treaty.
As President Obama said in Prague, the basic bargain of the NPT is sound: countries with nuclear weapons will move towards disarmament, countries without nuclear weapons will not acquire them, and all countries can access peaceful nuclear energy. We are prepared to do our part to fulfill all three pillars of this vital international agreement.
But, as I said, the United States cannot do it alone. The effort to strengthen the Nuclear Nonproliferation Treaty calls for a global response. Not only must the United States and Russia act to reduce our arsenals – and we are already doing this such that within a few years the United States will have 75 percent fewer strategic nuclear weapons deployed than at the end of the Cold War – but given the stakes to our security, ALL countries must take ownership in an effort to reduce nuclear threats.
That responsibility does not end with a decision to forgo nuclear weapons and accept safeguards to demonstrate the sincerity of that decision. It must continue through the participation in collective efforts to impede others from crossing the nuclear threshold. Every country's national security is profoundly impacted by the outcome of these efforts.
The United Nations Security Council took an important step last month when it unanimously adopted United Nations Security Council Resolution 1887. This breakthrough Resolution calls on all NPT Parties to comply fully with their nonproliferation and disarmament obligations. It affirms that effective IAEA safeguards are essential to nonproliferation. And it makes clear the Security Council's intent to address NPT violations.
Mr. Chairman, our government hopes that our allies and partners will join us on our journey to reduce the threat of nuclear weapons, strengthen the world's nonproliferation regime and, I hope, one day achieve the peace and security of a world free of nuclear weapons.